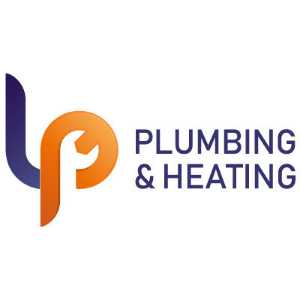 Founding Member
LP Plumbing & Heating Ltd
We are in the process of verifying this companies documents and insurances
Welcome to LP Plumbing and Heating Ltd we are a local company based in Snodland, Kent providing Heating, Plumbing and Gas ser...
Contact Information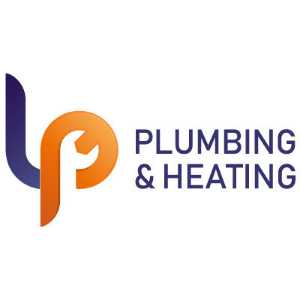 Founding Member
About LP Plumbing & Heating Ltd
Welcome to LP Plumbing and Heating Ltd we are a local company based in Snodland, Kent providing Heating, Plumbing and Gas services. We have many years of experience to draw from and varied skill sets to ensure we deliver the highest quality.

All of our staff are fully trained and qualified having gone through city and guilds, nvq and apprentice training as well as being gas safe registered. We are fully insured for your peace of mind and take great pride in delivering a professional pain free service.

We will go that extra mile to make your install or repair run as smoothly as possible and make sure that all of our work is carried out to the highest possible standards inline with gas safe regulations and water regulations.

Please feel free to get in contact with any questions you may have, we are always happy to help and give advice where we can.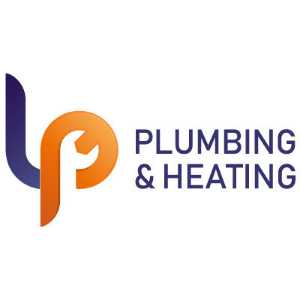 Founding Member
LP Plumbing & Heating Ltd Skills
Heating Engineer
Gas Boiler
Radiator
Under Floor Heating - Water System
Plumber
Bathroom, Kitchen and WC Plumbing
Radiator
Under Floor Heating - Water System
Water Tanks and Immersion Heater
Power Showers and Pump
Bathroom Installation
LP Plumbing & Heating Ltd Accreditations
Logic
HWSS - Hot Water Systems and Safety ( Including G3 Unvented HWS)
Logic
LCWR - Water Regulations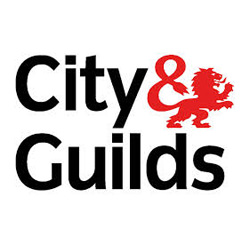 City and Guilds
Level 2 Diploma in Plumbing Studies
All Advice by LP Plumbing & Heating Ltd Advice
Sometimes you need a little bit of advice before hiring a trade. Our community of professional trades are here to help.
How to fix & increase low water pressure?
Increased "water pressure" can only be achieved with a pump and most are only set to a certain amount of pressure anyway. Your water supplier only legally has to provide you with a minimum of 1 bar and that cannot be changed, this is rare but it can happen. Installing an unvented cylinder WILL NOT increase your water pressure, if your incoming mains water pressure is low, unless your incoming cold water main is 3 bar or over an unvented system will not function correctly. If you have great water pressure but you have a gravity hot water and heating system resulting in your outlets being of low pressure then our advice would be to change it to combi boiler or an unvented cylinder but only if your incoming flow rate or mains pressure reaches the manafactures recommendations. You can increase your water flow rate by upsizing pipework, removing restrictions and increasing your mains water pipe size from the meter. You can also get a mains boost pump that is set to 12pm which would cover the requirement to fit some combi boilers if your incoming flow rate was to low. There is a common misconception that pressure and flow are the same thing, this just isn't correct, there is a huge difference between the two. Here at LP Plumbing and Heating Ltd we are based in Snodland, Kent covering the Maidstone, Rochester and Gravesend areas. For more information, advice or to get in touch please visit our website www.lpheatingplumbing.co.uk
See Answer
How to increase water pressure without a pump?
In terms of pressure ensure your stopcock is fully open. If this is OK you may need to increase your incoming main pipe size directly from the meter, however this would really only affect flow rate of water being delivered unless your existing mains pipe was partially blocked. In short pressure cannot be increased without a pump, your water supplier by law only needs to provide you with a minimum of 1 bar incoming mains pressure, the only thing you can increase is your water flow rate by increasing pipe sizes, removing any small bore pipes and restrictions.
See Answer
What is the best combi boiler for a 2-3 bedroom house?
This unfortunately is not as easy as the question suggests. If you have a low flow rate ie litres per minute coming in off of your mains water say below 10 litres per minute then you may not even be able to have a combi boiler purely as they all have a minimum flow rate they work to effectively so that they can modulate correctly and be efficient or otherwise what's the point? Now bear in mind this is just a rough guide and there is more to it than this but say you had a flow rate of say around 11 lpm you could have around a 26kw combi boiler, then say you had around 16 lpm then you could have a combi boiler of around 30kw however this would probably only be suitable for 1 bathroom and 1 shower. If your flow rate was 18 to 20 lpm then you could go for a 40kw, depending on the manafacture most 40kw combi boilers can handle 2 bathrooms with showers depending on the size of the heat exchange within the boiler and the manafactures specification, however this isn't always garunteed. If you find that there isn't enough flow rate to your property to have a combi boiler don't despair as there are pumps on the market that will increase your flow rate to 12 lpm meaning you could then have a lower kw unit fitted. Alternatively if you have a massive flow rate and an incoming main of 3 bar or over with 2 or 3 bathrooms I would strongly recommend you have an unvented cylinder and system boiler. If your in the Kent area and would like more information then by all means get in touch with us and we will be happy to help.
See Answer
LP Plumbing & Heating Ltd Recommendations