Thank you!
Thanks for contacting WaterTherm Heating Solutions Ltd. We have sent them a text and an email with your query. They should be in touch soon.
WaterTherm Heating Solutions Ltd
This company has had their insurances and documents Verified
WaterTherm Heating Solutions Ltd is a Rochester based Domestic and Commercial Heating company, specialising in Design, Instal...
Contact Details
WaterTherm Heating Solutions Ltd Reviews
No Reviews
Be the first to leave a review for WaterTherm Heating Solutions Ltd
Leave a review
About WaterTherm Heating Solutions Ltd
WaterTherm Heating Solutions Ltd is a Rochester based Domestic and Commercial Heating company, specialising in Design, Installation, Maintenance, Breakdown/Repair. We are a Gas Safe Registered business and are also a OFTEC Registered heating business. We cover a wide area in the south east of England from; Kent, Essex, Sussex and London. We offer a friendly, reliable and professional service; taking great pride in our work! Our team is punctual with the ability to build great rapports with our clientele. We strive to improve energy efficiency in clients homes/businesses. This is to aid in reducing energy bills, whilst looking after our environment. We work with market industry leaders to ensure the products we supply, are manufactured to highest standards. This is to improve redundancy and reliability, and in the event your products fail our engineers will try and collect as much information as possible, as well as recording clients appliance details, to ensure when we attend, we repair first time! We can also offer extended manufacturers warranties/ guarantees further saving you money and giving you piece of mind. Give us a call and see for yourselves how WaterTherm is ones of Kents fastest growing heating companies.
WaterTherm Heating Solutions Ltd Skills
Heating Engineer
Appliance Engineer
Water Heaters
Gas Cookers & Hobs
Plumber
Power Showers and Pumps
General Plumbing
Radiators
Under Floor Heating - Water System
Water Tanks and Immersion Heaters
Bathroom Installation
Guttering and Rainwater Pipes
WaterTherm Heating Solutions Ltd Accreditations
BPEC
Domestic Hot Water Storage Systems - UHW10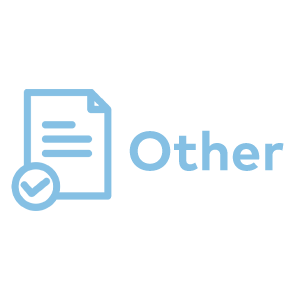 Other (2)
Ascentis - Level 1 Certificate in Preparation for Employment in the Construction Industries (QCF) - Carrying Out Plumbing Operations: Level 1
---
Summit Skills - Successfully Completed the Intermediate Level Apprenticeship in Plumbing
NIC EIC
Changeover Domestic Natural Gas to LPG - Permanent Dwellings - CoNGLP1PD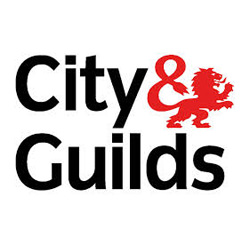 City and Guilds
Level 2 NVQ Diploma in Plumbing and Heating
Worcester
Attended a GB162 Overview Training Course
Logic (12)
OFT10-101 - Pressure Jet Appliances
---
CCN1 - Core Domestic Gas Safety - NG
---
CENWAT - Central Heating Boilers & Water Heaters
---
CKR1 - Domestic Cooking Appliances
---
HTR1 - Fires & Wall Heaters
---
CPA1 - Combustion Performance Analysis
---
CODNCO1 - Changeover Domestic - Commercial NG
---
ICPN1 - Installation of Commercial Pipework
---
CIGA1 - Indirect Fired Commercial Appliances
---
TPCP1A - Testing & Purging of Pipework <1m3
---
OFT10-105E - Domestic Systems & Energy Efficiency
---
OFT10-600a - Oil Tank Installation
Gas Safe Registered
All Advice by WaterTherm Heating Solutions Ltd Advice
Sometimes you need a little bit of advice before hiring a trade. Our community of professional trades are here to help.
What is a condensing boiler & how do condensing boilers work?
Condensing boilers are water heaters fueled by gas or oil. They achieve high efficiency (typically greater than 90% on the higher heating value) by condensing water vapour in the exhaust gases and so recovering its latent heat of vaporisation, which would otherwise have been wasted. This condensed vapour leaves the system in liquid form, via a drain. In many countries, the use of condensing boilers is compulsory or encouraged with financial incentives.
See Answer
WaterTherm Heating Solutions Ltd Recommendations
No Recommendation
Be the first to leave a recommendation for WaterTherm Heating Solutions Ltd
Leave a recommendation
WaterTherm Heating Solutions Ltd Contact Details
Mobile Phone: 07572687346
Website: www.watertherm.co.uk
Address: Rochester, Kent , ME1 2EZ