Lyttle smart homes ni
This company has had their insurances and documents Verified
My company has been in business for 10 years as an electrical contractor and over the last 3.5 years I made the choice to con...
Contact Information
About Lyttle smart homes ni
My company has been in business for 10 years as an electrical contractor and over the last 3.5 years I made the choice to concentrate on the smart homes market. I still carry out electrical work but my core business is now smart controls for domestic and commercial clients.

I fit smart heating controls including Nest,Hive, Tado, Honeywell and Loxone
I also fit alot of smart doorbells including Nest Hello, Granstream and Loxone Intecom


The main brand my company use is Loxone for complete home automation and the reason I use this product is because it has been on the market for 10+ years and is very reliable. I can do alot of things with the Loxone system and as it is module the system can be started small and expanded quite easily rather than ripping out the system and putting in a complete new system. I have the confidence that the brand will be arround for a long time and that is proved by the amount of innovation they have carried out throughout my time working with them. On avaerage they release 9-12 new products per year and there are 2 free updates per year. The best thing is all updates are free for life.


Also what I find draws people to the Loxone product is the fact that the system is not cloud based in any way so the system can be installed in a house and tested for operation and commisioned without any internet connection needed on site. The benefit of this is that the system can be signed off by building control without an internet connection. The secure cloud service for there products are free and is only used as a gateway to access your system remotely so you can view on your phone or fault finding can be carried out remotely.


I have carried out lighting controls on Farnham Estates new Cedar rooms restaurant and also their new Golf Club house which turned out absolutely stunning. If there is any project your would like to discuss then don't hesitiate to contact me on my mobile or through my website.
Lyttle smart homes ni Skills
Electrician
Electrical Inspecting / Testing
Lighting and Power - External
Lighting and Power - Internal
Under Floor Heating - Electric System
Specialised Experts
Lyttle smart homes ni Accreditations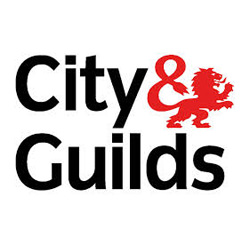 City and Guilds (4)
Level 3 Award in the Initial Verification and Certification of Electrical Installation
---
Level 3 Certificate of Management of Electrical Equipment Maintenance
---
Level 3 Certificate for the Inspection and Testing of Electrical Equipment
---
Level 3 Certificate in the Requirements for Electrical Installations (BS7671 2008)
All Advice by Lyttle smart homes ni Advice
Sometimes you need a little bit of advice before hiring a trade. Our community of professional trades are here to help.
What different types of CCTV camera are there?
There are alot of different brands of cameras available on the market and alot of cheap cameras which are more hassle to setup and can cause bother throughout there life. I myself tend to stick to Hikvision cameras at they are reliable and are reliable and can be set up to work with smart controls well which is what my background is. I like to show people that there are lots of choice in cameras but give my reason for using the brands I do. No need to call back and look at the system if it works. Definitely worth keeping the dates and times updated so that you can go back and look at the footage and be confident that its correct.
See Answer
What regulations are there for changing a consumer unit / fuse board?
The current legislation for changing a consumer unit/Fuse board is BS7671:2019 18th Edition and this requires that a competent person carry out the replacement and supply you with a Full Electrical Completion Certificate with all the required test results of your system. The competent person carrying out the replacement must be a Fully qualified electrician who can give you the correct certification for completing the replacement. An electrician does not need to be NECEIC registered to produce a certificate for electrical work in Northern Ireland.
See Answer
What is the best 2019 consumer unit / fuse board?
There are a variety of consumer units available on the market which are we made and sturdy which is what everybody wants. There are also a lot of cheap boards which are extremely badly designed and not ideal for when customers want work done in a timely manner. I stick with Hager and MK as they both make great boards which are well designed and layed out well for the installer which allows for work time to be reduced.
See Answer
Lyttle smart homes ni Recommendations
Worked on a project with Lyttle smart homes ni posted 24/03/2019
Peter is a top bloke and a perfectionist when it comes to his work extremely knowledgeable when it comes to enhancing the smart capabilities of your property and thinks outside the box for new interesting ideas reliable and honest never have a second thought when I recommend him to my customers and friends
Worked on a project with Lyttle smart homes ni posted 24/03/2019
Peter is as genuine as they come. Always honest advice, always in the customers best interests. I would not hesitate to recommend him to anyone looking to make their home smarter and more optimised, and most importantly to save money
Worked on a project with Lyttle smart homes ni posted 21/02/2019
Having worked on my largest project ever with Peter early last year, I can honestly recommend him & his vast amount of knowledge on Smart Homes very highly. He works with very sophisticated gear that is the future & uses quality kit.
Worked on a project with Lyttle smart homes ni posted 21/02/2019
I've known Peter for a couple of years now and he has always been professional to deal with, and he is an expert in his field. We look forward to working together in the future again with Lyttle Smart Homes.