James whitehead plumbing and heating
This company has had their insurances and documents Verified
Plumbing heating bathrooms kitchens general domestic repair. Domestic gas breakdown and repair
Contact Information
James whitehead plumbing and heating Reviews
5.0 overall (out of 10 reviews)
About James whitehead plumbing and heating
Plumbing heating bathrooms kitchens general domestic repair. Domestic gas breakdown and repair
James whitehead plumbing and heating Skills
Heating Engineer
Gas Fire
Gas Boiler
Electric Boiler
Gas Ovens and Hob
Radiator
Bathroom Expert
Bathroom Design
Bathroom Installation
Bathroom Repair
Complete Bathroom Refurbishment
Plumber
Bathroom Installation
Bathroom, Kitchen and WC Plumbing
Guttering and Rainwater Pipe
Power Showers and Pump
Radiator
Water Tanks and Immersion Heater
Tiler
Floor Tiling
External Tiling
Screeding
Wall Tiling
Handyman
Flat Pack Furniture Assembly
General Maintenance
James whitehead plumbing and heating Accreditations
Gas Safe Registered
Registration No: 513975
NIC EIC
Installation and Servicing of Domestic Unvented Hot Water Storage Systems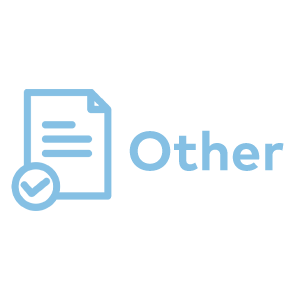 Other
BTAS - Gas Meter Installation/ Exchange Course
Viessmann
Attended Vitodens 100 Training Course
NIC EIC
Gas Fitting Operative - CENWAT - Domestic Gas Fired Central Heating/Hot Water Boiler & Circulators <70kW & Instantaneous Water Heating Appliances
NIC EIC
Gas Fitting Operative - HTR1 - Install, Exchange, Disconnect, Service, Repair, Breakdown and Commission Domestic Open, Balanced and Fan Assisted Flued Gas Fires ad Wall Heaters
All Advice by James whitehead plumbing and heating Advice
Sometimes you need a little bit of advice before hiring a trade. Our community of professional trades are here to help.
What is the best combi boiler in 2019?
Viessmann have been world leaders in the commercial heating space for a long time, and European leaders for domestic boilers. They are not as well known in the UK, but that is changing fast. We feel that this is the best of the bunch when it comes to best combi boilers 2018. Between heating engineers and installers there is normally a lot of debate about which is the better brand between Worcester-Bosch and Viessmann. That's because these two are the best boiler brands in the UK at the moment. However the consensus is now moving towards the Viessmann Vitodens range for some of the great features it offers and for its high efficiency.
See Answer
What is a condensing boiler & how do condensing boilers work?
Condensing boilers are water heaters fueled by gas or oil. They achieve high efficiency by condensing water vapour in the exhaust gases and so recovering its latent heat of vaporisation, which would otherwise have been wasted. This condensed vapour leaves the system in liquid form, via a drain.
See Answer
James whitehead plumbing and heating Recommendations
No Recommendation
Be the first to leave a recommendation for James whitehead plumbing and heating
Leave a recommendation
View Contact Details
James whitehead plumbing and heating Contact Details
Mobile Phone: 07917413406
Address: 43 lineham court, Liversedge, Liversedge, WF15 7EJ