BPH - Blakemore Plumbing And Heating
This company has had their insurances and documents Verified
We are Viessmann Trained Installers and specialise in Viessmann boiler installations and repairs. We carry fault finding & re...
Contact Information
BPH - Blakemore Plumbing And Heating Reviews
5.0 overall (out of 7 reviews)
About BPH - Blakemore Plumbing And Heating
We are Viessmann Trained Installers and specialise in Viessmann boiler installations and repairs. We carry fault finding & repairs on all gas boilers and appliances and also we carry out plumbing, drainage and central heating repairs. We are Gas Safe registered and we also hold our G3 which allows us to work on unvented hot water systems. We hold our Water Regs Certificate and we are affiliated with APHC and a registered member of Watersafe. We carry out full bathroom installations taking you all the all the way from the planning stage to the handover after completed installation. We are fully insured and pride ourselves on our skill set, knowledge, workmanship, attention to detail and our customer service. This is reflected in our reviews. Our pricing is clear and transparent so no need to worry about hidden fees.
BPH - Blakemore Plumbing And Heating Skills
Plumber
Bathroom Installation
Bathroom, Kitchen and WC Plumbing
Guttering and Rainwater Pipe
Power Showers and Pump
Radiator
Water Tanks and Immersion Heater
Under Floor Heating - Water System
Heating Engineer
Gas Boiler
Gas Fire
Gas Ovens and Hob
Radiator
Bathroom Expert
Bathroom Installation
Bathroom Repair
Complete Bathroom Refurbishment
Bathroom Design
Drainage Expert
Appliance Engineer
Gas Cooker / Hobs
Water Heater
BPH - Blakemore Plumbing And Heating Accreditations
ERS
Core Domestic Gas Safety (NG) - CCN1
NIC EIC
Certificate of Training - Energy Efficiency for Domestic Heating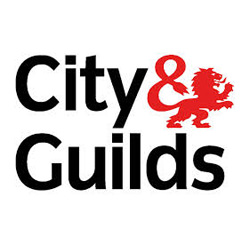 City and Guilds
Level 3 Modern Apprenticeship in Plumbing Studies - Direct Access
EAL
Level 3 Mechanical Engineering Services - Domestic Plumbing (Gas Systems - Workplace)Level 3 Mechanical Engineering Services - Domestic Plumbing (Gas Systems - Workplace)
ERS
Installation of Unvented Hot Water Systems - UDHW
Other
Summit Skills - Advanced Apprenticeship Mechanical Engineering Services (Plumbing)
Other
Alpha Academy - Completed the Alpha High Efficiency and Renewables Course
ERS
Domestic Gas Fires and Water Heaters - HTR1
ERS
Combustion Performance Analysis NG & LPG - CPA1
ERS
Domestic Gas Fired Cooking Appliance - CKR1
ERS
Domestic Gas Fired Heating & Hot Water Appliances up to 70kw - CENWAT
Viessmann
Trained Installer
All Advice by BPH - Blakemore Plumbing And Heating Advice
Sometimes you need a little bit of advice before hiring a trade. Our community of professional trades are here to help.
Why is my hot water not getting hot enough?
This could be caused by quite a few things. First off what type of system do you have, is it stored hot water of a combination boiler? For a combi boiler there are a few common problems.. Does your boiler have a fault code can Ming up when you try to run the hot water? Is the water getting hot then going cold - the reason maybe a blocked plate to plate heat exchanger.. Is the boiler sized properly for your incoming water flow rate, maybe that your flow Rae is too great. In colder weather you will see a drop in combination boiler water temperature as the incoming water temperature will drop significantly. For a cylinder there are a few causes also. Is your cylinder stat set properly? Is your cylinder big enough to cope with your demand, do your have hot water but are running out? Are you calling for hot water on your programmer and it's not getting hot, it maybe you have a problem with a 2 port or 3 port valve.. Also best to get a professional to check and if you think your boiler is at fault make sure it's a gas safe registered engineer.
See Answer
Do I need a chimney for a gas fire?
Your property could have a flue box and a liner, a brick chimney and inglenook or maybe just a flat wall and no chimney at all. With all of these instances there are various options to install a gas fire. The main consideration when choosing a heating solution for your home is to decide if you will use an existing chimney or install a flue system. Using the existing chimney will give you the cheapest installation costs overall and will mean you spend most of your budget on the actual gas fire or fireplace. For each type of chimney or flue system there is a specific type of gas fire which can be installed. Balanced Flue (No chimney required) Balanced flues work in conjunction with Gazco's Glass Fronted gas stoves or fires. The appliance is completely sealed from the room into which it is installed (so there are no draughts and heating efficiency is increased) and a twin-wall pipe vents directly to an outside wall. The only reliable way of establishing what chimney or flue type you have is to ask a gas safe engineer to visit and perform a survey. This should be done in all cases to check the compatibility of your chimney or flue with the type of gas fire you intend to purchase.
See Answer
How much does a new bathroom cost?
This varies by quite a lot. It all depends on the spec. How big/small is the bathroom? Is it like for like or are things being moved or added? Are you have all the walls and floor tiled or just half way and vinyl floor? Is their a tiled walk in shower area? How much are the tiles and the suite? There are some many variables it's hard to be tied down to a generic price.
See Answer
BPH - Blakemore Plumbing And Heating Recommendations
No Recommendation
Be the first to leave a recommendation for BPH - Blakemore Plumbing And Heating
Leave a recommendation